Google announced the integration with Keep and Docs you've always wanted
6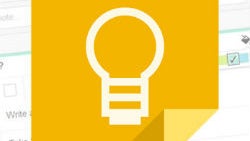 Google Keep is one of the more underrated stars of Google's software portfolio. The app is quietly one of the
best all-around note taking apps
available, and by far the best option that won't cost you a penny. Now, Google has integrated Keep functionality with Google Docs in a way that you may not have known you wanted, but you really did.
The feature will essentially place your Keep notepad as a side-panel on the right-hand side of your open Google Doc and allow a few cool options that can go either direction between Docs and Keep. So, for instance, you could drag and drop content from a note into a Doc and have the formatting preserved (meaning a checklist note will become a bullet list in the Doc); or, you could go the opposite way and highlight text in the Doc and save it as a note in Keep. And, because this is Google, if you have a ton of notes in Keep, you will be able to search through them to find exactly what you want.
The one downside right now is this integration appears to be limited to the web version of Google Docs, so we'll have to wait and see if Google updates the mobile versions of Docs as well. In the meantime, the Keep integration should start rolling out today, but it might take a few days to propogate out to everyone. When it does hit your account, it'll be in the Tools menu in Docs on the web, so let us know if you have it.