Google and Facebook scammed out of over $100 million
4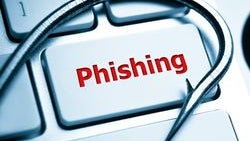 No matter how big you are, you are never safe on the Internet. There are many proofs of this statement but one of the latest is a case in which Google and Facebook were named as victims of a huge, multi-million scam. According to Fortune, the two technological giants lost over $100 million over the course of two years because of a well prepared phishing attack.
The story in short: About a month ago, a Lithuanian man named Evaldas Rimasauskas was charged by the US Department of Justice for "orchestrating a fraudulent business email compromise scheme that induced two U.S.-based internet companies" to wire more than $100 million to the alleged scammer's bank accounts. And yesterday Fortune revealed that Facebook and Google were the victims.

The curiosity here is that the two tech giants had been caught by a well known type of digital fraud called phishing. In this type of scam, the attacker tricks the victim by "disguising as a trustworthy entity in an electronic communication". This is exactly what Rimasauskas did in 2013 when he forged invoices, emails and stamps to impersonate Quanta Computer - a Taiwan-based manufacturer of notebook computers, home entertainment and mobile communication devices with many clients in the mobile world including Amazon, Apple, BlackBerry, Lenovo, LG, Verizon Wireless and others. So, posing as Quanta Computer, the scammer deluded the accounting departments of both Facebook and Google, and made them pay him over $100 million in two years.

According to the source, Rimasauskas denies the allegations, but the two tech giants confirm they were involved in the case. Indeed, they already recovered their funds but, after all, the whole story just reconfirms the simple fact that literally everybody can become a victim of a digital fraud, even if it has some of the best experts, technology and security solutions. Maybe because in a world of high-tech, the human is still the weakest part of the IT defense.