Google and Apple to compete for the rights to stream three NFL games to be played in London next year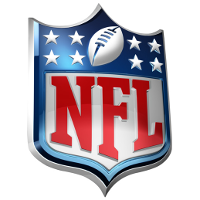 During the regular season that just concluded, the NFL played a trio of games in London. This was an audition to see if the city could support a franchise once international expansion becomes viable. All three games were accompanied by large, lively crowds. The only downside to playing these games in Europe, is that the time difference forces U.S. fans to get up early Sunday morning to catch the action.
Speaking about catching the action, Yahoo became the first tech company to live stream an NFL game for free when it partnered with the NFL to carry one of the London based games last year. With three more regular season games scheduled to be played in London next season, Apple and Google are both negotiating with the NFL for the the rights to live stream one, two or all three of the games.
An anonymous source says that the league was pleased with the results of the live streaming last year, and is eager to repeat it for next year's games. Both Apple and Google have outlets that they can use to stream the games if they win the bidding. Apple has Apple TV, while Google has YouTube.
The live stream of the game in October between the Buffalo Bills and the Jacksonville Jaguars attracted 15.2 million viewers, with 2.36 million watching at any given time. But the numbers might not reflect the actual number of people who were watching the stream. The game started streaming automatically over some Yahoo websites, and those who clicked on those sites and watched more than 3 seconds of the action were counted as viewers. Yahoo lowered the price of ads for the game to under $100,000 from $200,000 which helped attract more than 30 advertisers. All available ad slots were sold out.
The three games to be played in London next season will feature the Indianapolis Colts vs. the Jacksonville Jaguars on October 2nd, the New York Giants vs. the St. Louis Rams on October 23rd, and the Washington Redskins taking on the Cincinnati Bengals exactly one week later. It isn't known whether Apple and Google will be bidding for the rights to live stream all three games as a package, or bidding on the rights for each individual contest.
source:
Reuters