Google acquires Mike and Maaike, the design studio that created the G1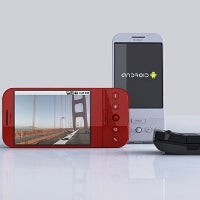 Buried inside a lengthy Bloomberg recap of the Google-Motorola deal, was a little known fact - that
Google has recently bought Mike and Maaike
, the San Francisco design studio that created the first Android phone - the
G1
.
The industrial design shop has worked creating the outer appearances of products from Belkin and Microsoft, and it looks like Google might be paying attention now to the design of its Android gadgets as much as it does to expanding the software functionality.
The newly appointed Motorola CEO Dennis Woodside was cited to say after
the acquisition went through the other day
, that "
Google has always been interested in hardware. The natural next step is for us to get even more serious and to really go for it.
"
Mike and Maaike have some minimalistic, yet still pretty wacky stuff in their design portfolio, which you can browse through on their site in the source link below. Our favorite is the Baja BBQ set you see below.