Google X Lab to unveil a "moonshot" later this year
24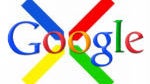 Google's X Lab is sort of the focused incarnation of Larry Page's "iterate fast and break things" philosophy of development. The X Lab is where you find the most ambitious products, but also the most secretive, because failing is an important part of the process. Now, head of the X Lab, Astro Teller, has teased a new "moonshot" coming from the team later this year.
Although, the term "moonshot" could be interpreted a number of ways, it seems to us to just be a reference to the rumor that the X Lab was trying to build a ladder to the moon. The rumor was completely false, but the idea of "shooting for the moon" became something of a "mascot" to the team, according to Teller. The only information that Teller would give on the project is that it is "
related to control systems
".
Other than that, he just said that Larry Page told the team when he approved the project to work so fast that they "break 5 prototypes". That's quite a pace.
What do you guys think Google X Lab could be working on?