Google Voice updated with bug fixes and dataless calling
6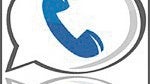 Google Voice is one of the best reasons to use an Android phone. The deep integration means it's incredibly easy to save on international calling and text messages... assuming you live in the United States of course. GV isn't moving outside the US, but the Android app is getting an update to kill some of the more annoying bugs that have been in the app for a while.
The two most annoying bugs killed in this update are the double-tap play button and inability to call without a data connection. Now, your voicemails shouldn't automatically stop right after you hit the play button, forcing you to press it twice. Voicemails will simply play on the first tap. Also, the app no longer requires a data connection in order to make a call, unfortunately this only applies to numbers that you've called before. If it's a new number that you need to call, you'll still need a data connection.
The update also includes a warning before you compose/send a text message if you don't have a data connection. With luck, that will cut down on repeat sending of texts. And, the update also has fixes for notification delays for texts and voicemails.