Google Voice may be getting slow rollout of MMS support
20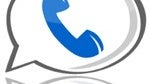 It's no secret that we love Google Voice. It's got a great feature set, and especially for those of us who play with multiple phones, it is great to have one number to rule them all. That said, Google Voice hasn't really been one of the more supported Google products as far as feature updates, but some users are reporting that may be about to change.
Reports are coming out that some Sprint users are seeing a form of MMS support coming to Google Voice. It seems that if you have SMS forwarding to e-mail set up in Google Voice, you may be able to receive MMS messages. There have been confirmed reports of both images and video attachments coming through in e-mail after being forwarded from Google Voice.
The rollout seems to be moving fairly slowly, and there has been no official word from Google about any feature update, but you can test out if the feature has hit your device by turning on SMS forwarding to e-mail, and see if you get any MMS messages working. As we said, it does seem to be limited to Sprint users right now. We tested it on a T-Mobile Nexus One with no dice.