Google Voice gets rare update for Android
7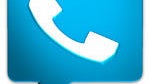 You may have thought that this day would never come, but it has: Google Voice for Android has been updated. Google Voice is one of Google's more overlooked products, both by users and by the company itself. The app has gotten so little attention from Google that some have wondered whether or not it would see the same fate as Google Reader, but we never bought into that negative thinking.
The changelog for Google Voice doesn't really help too much though, and says that the only update to the app is that it will now have "improved reliability of SMS delivery". That is nice, because there were too many errors sending texts before.
However, Android Police has dug into the APK code and found another addition which will allow other apps to check on Google Voice's configuration settings. It's unclear what functionality this would be used for. Obviously, people want to assume that it has something to do with
Babel
, but we can't say that for sure.