Google Voice MMS now works on almost 100 North American carriers (Verizon not included)
14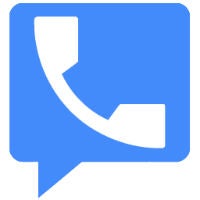 It has been a long and frustrating road for Google Voice users who wanted MMS support. For a long time, on the limited carriers that supported it, the best you could hope for was an image texted to a Google Voice number to be forwarded to your Gmail. Finally,
Google Voice was merged into Hangouts
, which fixed the app-side issues; and now, Google is announcing a massive expansion in carrier support.
According to Alex Wiesen, a Googler who works on Voice, Google has been working with carriers and now can support MMS on "nearly 100 different North American carriers". This number includes big names in the U.S. and Canada, like AT&T, Sprint, T-Mobile, Bell Canada, Rogers, and Telus; but, Verizon is notably absent from the list, and testing has shown that MMS still doesn't work between Google Voice and Verizon. This is still a huge update for Google Voice and its users.
Frankly, we're surprised that there are 100 different carriers in North America. That number has to be including much smaller regional carriers that can be hard to keep track of.