Google Sprayscape is a new camera app that lets you take surreal 360-degree images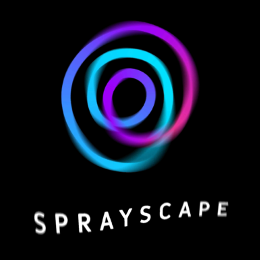 Google just released an experimental app called Sprayscape. Presented as a "perfectly imperfect VR-ish camera", the application comes from Google's Creative Lab initiative, and makes use of your Android smartphone's gyroscope and GPU (Graphics Processing Unit).
Sprayscape allows you to capture faces, places, and anything else that your camera can see. Everything that you capture is stitched inside a 360-degree image. However, the end results are not your typical 360-degree panoramas, as Sprayscape produces surreal, or sometimes even nightmare-ish images. Right now, we have mixed feelings about the app.
You can use Sprayscape with both your rear, and front camera, and your creations - called scapes - can be easily shared via social media, email, or direct links. Scapes can be viewed on pretty much any device (at least when you share them as links), and are compatible with Google Cardboard.
Sprayscape is available to download for free via Google Play (see the first source link below), and seems to be working on most Android devices that don't run an ancient version of the OS. Have you tried Sprayscape? Do you think it's an app that you'll want to use often? Let us know in the comments section!
Google Sprayscape
sources:
Google Play
,
Android Experiments