Google Play highlights locally made apps in Australia
2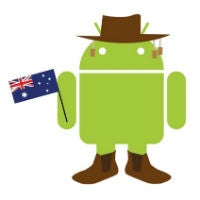 Google has made an interesting addition to the Google Play Store in Australia that we're hoping extends to more regions around the globe: the Google Play Store now highlights apps and games that were made by local developers in Australia. The new section is aptly named "Made in Australia", which uncovers some interesting offerings.
For example, we were surprised to find out which of the apps and games we love were made by Australian development teams, including Pocket Casts, Jetpack Joyride, Need For Speed: Most Wanted, and Fruit Ninja. We definitely like the idea of highlighting local developers, and frankly, we like the idea of learning more about the developers that make the apps we love.
As of right now, this seems like a local promotion for Australia, because it hasn't been found in any other regional versions of the Google Play Store. But, we'd like to see it expand, not only to highlight local developers. It would be pretty cool to go to the U.S. Google Play Store and see sections highlighting apps made in Australia, France, Japan, Argentina, Kenya, and everywhere else on the globe. Mobile is a global technology, and that should be shown off more.