Google Play for Education officially launches personal learning for schools
4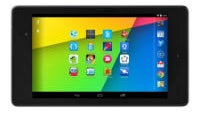 Back in May at Google I/O, Google first announced that it was planning to create an extension of Google Play designed
just for schools
. In June, Google Play for Education began accepting app
submissions
from developers. And today, Google Play for Education is finally ready to go and is officially launching with its ambition to revolutionize education.
Sure, that may be a bit of a troubled ambition given the hold Apple has on education with its iPad, and how much Apple has already done with things like iTunes U. But, Google still believes, and it is aiming its offerings at primary school education. Google has been putting all apps through a review process to ensure not only that apps are suitable for the classroom, but that apps are categorized correctly as far as the grade level it targets. It seems though that Google is relaxing that a bit and will allow all apps marked for education into the app store and will review them afterwards, not before they are listed in the store. Apps that have gone through the review process will be tagged with a special badge to ensure they are content and age-appropriate.
As you would expect, Google has also made a video highlighting a school that has been using Play for Education. The Hillsborough School has given each student in kindergarten through 4th grade their own personal tablet, and not surprisingly the video makes it seem like it has been a rousing success. It shows off how teachers can get apps and have them remotely installed on all of their students' devices. But, the most interesting part to us was that the apps could be targeted to individual students, meaning each child was reading something tailored to their reading level, and the advanced kids ended up helping out the others. That seems pretty cool.
No word on how many apps are available, or how many school systems are on board to use Play for Education, but given the price of a Nexus 7 we wouldn't be surprised to see this expand.