Google Play dwarfs Apple's App Store in downloads, but the App Store owns the revenue
45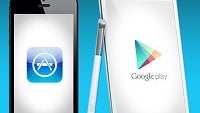 It should come as no surprise that Google Play sees a significantly greater amount of download activity compared to Apple's App Store, after all, Android dominates the mobile OS landscape.
When it comes to the revenues generated from the Apple App Store, however, Apple downright "pwns" Google Play app revenue, by more than 60%.
Based on analysis by App Annie, both Google Play and the App Store experienced healthy growth last year. Apple's App Store revenues grew to more than $10 billion overall. In just the last year, the Apple App Store generated as much revenue as 40% of all revenues brought in since it launched in 2008.
The majority of those revenues come from just three countries, the United States, Japan, and South Korea. In terms of demographics, it probably comes as no surprise that men are more likely than women to download and play games, while woman have the edge on downloading social networking and photo-base applications.
App Annie analyzed data from more than 90 of the top 100 app publishers, as well as information sourced from more than 700,000 applications.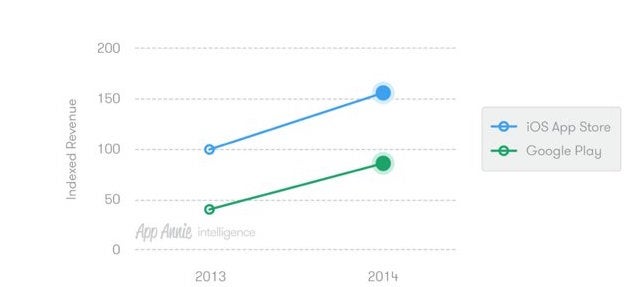 via:
TUAW