Google Play Store adds 500 movies rentals from Paramount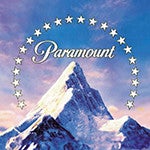 Google clearly wants to be a serious player in the content delivery space. Their
re-branded Google Play
stores, their investment in creating original content for YouTube, and even their expected "
home audio device
" all point towards a Google that wants to let you find and then buy the media you use. The biggest problem for them has been negotiating with content owners.
For years content owners have viewed search engines with suspicion; sure, Google can lead you to a movie's official site, but it can also be used to find services offering bootlegged copies. It's perhaps this longstanding distrust that has made some content owners reticent to ink deals – almost a year after the launch of Google Music Beta they still haven't been able to sign up all of the music labels in the U.S.
On the movie front Google just added another notch to its media belt – Paramount Studios has entered into an agreement to bring nearly 500 titles to the YouTube and Google Play movie rentals stores. That means you can now get Transformers and Ferris Bueller's Day Off on your Android device or home computer. In the larger scheme of things, it might be a sign that Google is learning how to placate content owners, which should eventually lead to more media being available to everyone.
source:
YouTube
via
electronista