Google Play Games leaks ahead of Google I/O
21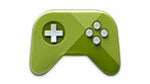 We've seen leaks before that point to a unified gaming service by Google that is likely to be announced at Google I/O in just a few days, and now it looks like there is proof that the service is on the way, because the good guys over at Android Police have received a leaked APK for Google Play Games, and as is their way, they have done a teardown of the APK to see what secrets it holds.
An
APK teardown
of the MyGlass app is how Android Police first broke the news that the service was on its way, and the Google Play Games APK has some interesting news as well. That original teardown showed that the service would likely include real-time and turn-based multiplayer, invitations, in-game chat, lobbies, leaderboards, and achievements.
The new teardown of the Google Play Games APK has uncovered some new info, most importantly that the new service will include
syncing game saves
. This is a big one, because cloud backup of game saves has been on the wishlists of many Android users for years now, and it looks to finally be coming. Play Games also has the usual notifications for game invitations, etc. Notifications are controlled by Google+ Circles, so you don't spam your friends, and you also don't see notifications from unwanted sources.
The APK also shows that there will be icon branding, so you can easily see which games support Play Games. Other than that, the teardown just confirmed what we had already heard, including multiplayer matchmaking, in-game chat, leaderboards, lobbies, and achievements.
Now, all we need is an official release.