Google Play Games gets user profiles, cross-devices saves, and more new features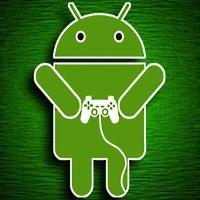 Google Play Games will receive a ton of new features in the near future, and Google has unveiled them all in a short and to-the-point video.
The updates could be summed up in three categories. The first one is the introduction of game profiles. This is huge for games: it's straightforward, but a nice way to engage users more into gaming. Game profile simply means that every player will have an all-in-one place with his level and the type of games he likes to play the most. Someone who plays a lot of racing games might be a level 8 racer, while a total newbie would be at a lower-level. This way in multiplayer, you'd know exactly who you're facing.
The next one is the quest feature that will allow game developers to make quests for their users very easily, and you know how much fun it is to be the first one to find that hidden treasure, and how engaging it is.
Finally, third comes our favorite option - saved games. This is probably the most requested feature on Android and it now means that you'll have cross-device saving option that will even show you a screenshot and time of where you left the game. These are just some of the changes coming with the update to Google Play Games soon - take a look at the video below to see how they would work.