Google Play Books update allows uploading books from your Android device
3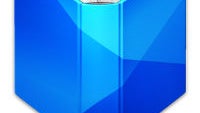 If you're an avid reader (and/or something of a pirate), one of the best features you can find is in Google Play Books, which gives you a digital cloud locker for your personal EPUB files. Just like a music locker, you can upload your own files and access them on any Google Play Books capable device. Unfortunately, until now there was no option to upload those files from a mobile device.
You had needed to use a traditional browser to upload files to your Play Books library, but now the Android app has been updated to allow for mobile uploads. You do still need to have either an EPUB or a PDF, because the service doesn't accept other file types like MOBI or LIT. The option will appear when you try to open a supported file type. Other than that, this is a Google update, so you won't be surprised to hear that the app has been made faster all-around. Books should "open more quickly and smoothly" now.
Additionally, Google has improved the "look and feel" of highlights and notes, and it has added new lower brightness settings. This could help for those of you who read in bed, although we would still recommend an option like Lux or Twilight for that, because other than the brightness, it is great to get rid of that blue light when reading in bed.
The update is rolling out now through Google Play, or you can grab the APK at the source.