Google Play Books adds "Night Light" to protect your eyes while reading in bed
4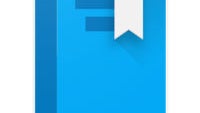 There is no shortage of apps for Android that will take over the brightness and color correction of your device to give you a more pleasant experience when using your phone or tablet in the dark. However, it appears like there may be a budding trend for app makers and manufacturers who want to build in that same functionality.
We've seen it in Amazon's Fire tablets with "Blue Shade" and plenty of apps like Twilight or Lux. The idea is that blue light messes with your eyes and throws off your body's natural sleep processes, so the blue light is pulled out and the screen gets a more reddish tone. Apps are the best way to get this throughout your system, but if all you ever do is read in bed, Google Play Books has an update to help you out by turning on the "Night Light", which will gradually adjust the color of the screen to make it easier on your eyes as it gets later in the evening.
As mentioned, there are apps to take over your screen color and brightness overall on Android, so this update might not be terribly novel for you. But, unless you've jailbroken and sideloaded an app on iOS, this would be your only way to get this kind of color-correction for night reading. The update should be rolling out in the next couple days.