Google Pixel and Pixel XL support sRGB display color mode, here is how to enable it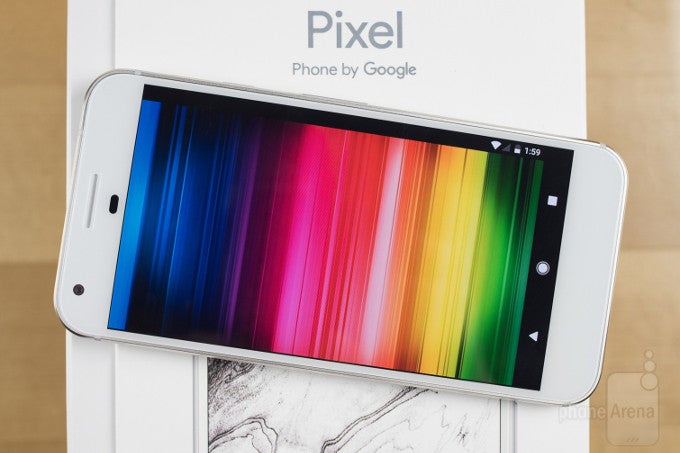 The new
Pixel XL
, a 5.5-inch phone with both the software and hardware made by Google, and in a sense the first true Google phone is getting glowing reviews: it's fast, it's got a great camera, battery life is solid and it has a monolithic, well put together body. Plus, you finally get a phone that you know will get Android updates similarly fast to the way iPhone users get iOS updates.
There is, however, one area of the
Pixel
XL that has not been scrutinized in as much detail, as we often do to other phones: its display. Sure, every reviewer will tell you that we're dealing with an AMOLED screen that features deep, inky blacks and great contrast, but what about the actual color accuracy of this screen?
The Pixel display features eye-popping, but oversaturated colors. sRGB color mode dials them down
The majority of the content - photography, video and just about everything published on the web - is made with the sRGB color standard in mind. So whenever we have a display that is not calibrated to that standard, we get to see colors in a different way than their creators envisioned us to see them. A lot of phone makers and people these days don't have an issue with that: displays are made to look overly saturated, more eye-popping, and not so accurate.




The Pixel XL is one such display. By default, its screen delivers colors that look good, but do not adhere to the industry-accepted sRGB color standard. This could be okay for many people, but for some like photographers who want to see accurate colors, it could be a disappointment.




Luckily, there is a way to easily change the color reproduction on the Google Pixel XL via a dedicated sRGB display color mode. It is hidden under

Settings > Developer Options > Picture color mode

. If you cannot find Developer Options on your device, follow this

tutorial to enable Developer Options on Android

. Then, once you've seen the sRGB color option, simply slide the toggle to enable it, and you will see colors on your screen turn out completely different.




In sRGB mode, the display of the Google Pixel XL definitely has more neutral, slightly muted colors, but after time you get used to it. It's still not a perfectly balanced sRGB screens: you notice how whites tend to be a little bluish, while color saturations are a bit off, but for those who want to get closer to that coveted sRGB coverage, this is much closer.