Google Pixel XL vs iPhone 7 Plus vs Galaxy S7 edge blind camera comparison: vote here!
55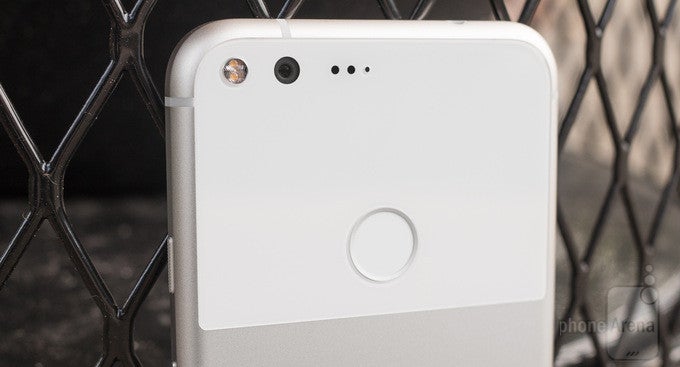 Voting for this blind camera comparison has ended.
The day was October 4th. The place – San Francisco, California. Before a countless audience of journalists and tech enthusiasts, Google announced the Pixel and Pixel XL – its first in-house-developed Android-powered smartphones. Their best feature? Well, it's hard to pick a favorite, but the camera has to be somewhere near the top. We got to review the Pixel XL already, and the photos it produced were overwhelmingly impressive.
But is the Google Pixel XL as capable as the top shooters out there? That's the question we'll try to answer with this blind camera comparison – a camera comparison where you, valued readers, get to name the winner. The 5 sets of photos you'll find below were taken with the Google Pixel XL, the iPhone 7 Plus, and the Samsung Galaxy S7 edge. All we ask from you is to take a look at the images and to vote for the one you like best. That's it! We'll take care of announcing the winner in a few short days.
And by the way, we've made sure to clear all camera information from the image files, so don't bother looking for it. Also, be aware that we've shuffled the images around, so their order in each scene is completely random. That said, let the voting begin!
Note:
At the end of this post
you will find a gallery with all of the images used in this comparison, in case you find that viewing option more convenient.
Scene 1: The windmill
We'll start with a scene that's great for testing the cameras' dynamics range. On the right, the sky is still brightly lit by the afternoon sun, while on the left, a shadow is cast on the windmill's wall. Detail is also plentiful, so we've included 100% zoom crops from every image for closer inspection.
Scene 2: Reflections
Only minutes later, we saw how the sky, illuminated by the warm setting sun, was being reflected by the stream's gently moving surface. Of course, we took a shot to share the view with you! It appears all three cameras had their own way of "seeing" the scene, and it's up to you to decide which image looks most appealing.
Scene 3: Flowers
Our brief walk around the park brought us to this patch of flowers, which looked ideal for camera testing. Since the color tone of the afternoon sun can be tricky to capture accurately, it comes as no surprise that the three images look so wildly different. You pick the one that you find most natural and most detailed.
Scene 4: Candy
Halloween is right around the corner, and our stash of treats is ready to be given away. Here's a sneak peek at what kids can expect to find in their bags if they come trick-or-treating on our door.
Scene 5: Markers
And finally, here's a set of photos testing the low-light performance of all three phones. As expected, color accuracy and detail sharpness have suffered a bit, but overall, all three photos have turned out pretty well. You tell us which one you find best.
Below
you will find a gallery containing all of the images used in this comparison, in case you find that a more comfortable viewing option. Don't forget that you can zoom in on the images for a closer look.