Google Pixel XL to launch for $649 in the US?
31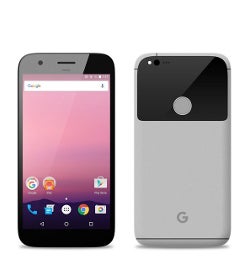 The official unveiling of Google's next Android smartphones, the Pixel and Pixel XL (previously known as Nexus Sailfish and Nexus Marlin respectively), is inching closer and closer. As the rumor mill has it, there is no more than a month left before the "ex-Nexus" devices enter the limelight, and it seems like we are learning new and interesting tid-bits about them almost every day. Just recently, we found out that the Pixel and Pixel XL will likely be the
first Snapdragon 821 phones to hit the US
, and now we have a rumor regarding the XL's pricing in the States.
According to David Ruddock of Android Police, the Google Pixel XL will be priced at $649 at launch, although it is not clear which version will cost that. We have our fingers crossed for the 128 GB model, though! Ruddock also says that Google will offer some sort of device financing for the new phones as well, but not much is known about it at this point. No word currently on pricing for the Google Pixel, but we would bet on it being cheaper than the XL.
This one is more hearsay: price point being thrown around for Pixel XL is $649. Not clear if that's 32GB or 128GB.

— David Ruddock (@RDR0b11) September 11, 2016
For reference, last year's 5.7" Nexus 6P launched in the US starting at $499 for the 32 GB model, $549 for the 64 GB model, and $649 for the 128 GB model, while the 5.2" Nexus 5X was priced at $379 for the 16 GB version, and $429 for the 32 GB version. Having said this, it wouldn't be too surprising if Google maintains a similar pricing model for this year's phones. For further reference, the iPhone 7 is priced at $649 for the 32 GB model, $749 for the 128 GB one, and $849 for the 256 GB version, while the iPhone 7 Plus is priced at $769, $869, and $969 for the three storage options respectively. Selling the 128 GB Google Pixel XL at $649 would make it both competitive against Apple's new offerings and comparable to what customers have come to expect with last year's Nexus devices.
What do you think about this rumored price? Would you pick up a 128 GB Pixel XL for $649? If you're having a hard time deciding, check out our
rumor review for the Pixel and Pixel XL
for more information on the upcoming Google-branded smartphones.
source: David Ruddock (
Twitter
)