Google Pixel 6a even cheaper than usual on Amazon
3
We may earn a commission if you make a purchase from the links on this page.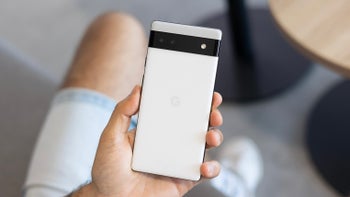 It is hardly a secret that affordable smartphones have gone a long way in the past couple of years. Even though paying $1000+ for a smartphone is increasingly more common nowadays, there are some budget-friendly options that are extremely good, despite the lower price tag.
One notable example is the
Google Pixel 6a
. The latter normally retails at $449, but thanks to one American commercial giant, its price tag has now been brought down significantly. Currently,
Google
's entry-level smartphone is seeing a massive 33% discount on Amazon.
The discount applies to all three color options (i.e. Chalk, Sage and Charcoal). The smartphone comes with 128GB of internal storage and 6GB of RAM, both of which will be enough to run the most pristine version of Android available on the market.
It should be noted that this is not the biggest discount that the Pixel 6a has seen. Previously, there was a massive 45% price cut over at Best Buy, which brought the device under the $250 mark. However, the current deal, while not as good, is still worth considering.
The Pixel 6a, without a doubt, even at its regular price, offers incredible value for money. The lovely 6.1" OLED screen makes the Pixel 6a stand out in a sea of massive Android smartphones. The more compact form factor is one of the biggest selling points of this midranger.
Under the hood, the Pixel 6a is powered by the Google Tensor processor. This makes the smartphone not only one
the best mid-range phones to buy
in 2023, but also one of the most powerful. You will also be getting a very impressive camera module, courtesy of the 12.2MP main shooter and the 12MP ultra-wide one.
The Pixel 6a runs Android 12 out the box and is upgradable to Android 13. If you are looking for the most authentic Android experience on an affordable smartphone, this is the best option you have right now.