Heroes of palm and pocket: people prefer the compact Pixel 3 (poll results)
7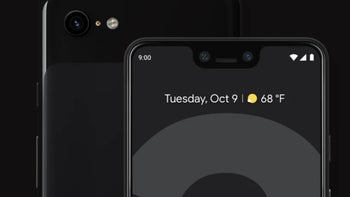 The exterior design and size are the only viable differences between the
Pixel 3
and
3 XL
that could make you go with one before the other. This is why we asked you last week if you would get the more compact Pixel 3, or are determined to go all the notch-y way to get your hands on the larger screen real estate of its big brother. After all, surveys show that people owners that enjoy 6"+ displays are several times more likely to engage in mobile gaming or watch media than those with smaller handset displays.
That's all fine and dandy, but there is also the how big is too big conundrum these days, and people have clearly hit the limits of their palms and pockets, no matter what surveys and focus groups manufacturers rely on to push giant 6"+ phones before anything else.
There is clearly a market for smaller handsets, as our poll showed a larger than a 2-to-1 preference for the more compact, more manageable in the hand 5.5" Pixel 3. Granted, the Pixel 3 XL sports one ungodly "
landing strip
" notch, and that might have swayed people towards its more orthodox smaller sibling, but still. 1313 respondents out of 1930 in total would go with the smaller, cheaper handset.
The 6.3" panel of the XL model is with QHD+ resolution, putting an additional strain on the battery compared to the FHD+ resolution of the smaller Pixel 3, though the effect is likely to be significantly offset by the larger battery pack in the bigger Pixel.