Pixel 3 or the larger Pixel 3 XL, which one would you get?
31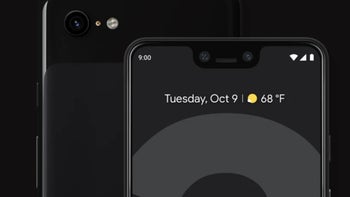 There is a very distinct size difference between the larger
Pixel 3 XL
and the smaller
Pixel 3
, stemming from their new display diagonals. Since the vast majority of their remaining spec are virtually identical, save for the battery capacities being 3430mAh and 2915mAh, respectively, Google makes your choice of handset very easy.
The 6.3" panel of the XL model is with QHD+ resolution, putting an additional strain on the battery compared to the FHD+ resolution of the smaller Pixel 3, though the effect is likely to be significantly offset by the larger battery pack in the bigger Pixel.
These leave the exterior design and size as the only viable differences between the two handsets that would make you go with one before the other. This is why we wanted to ask if you would get the more compact Pixel 3, or are determined to go all the notch-y way to get your hands on the larger screen real estate of its big brother 3XL.