Google's Pixel 3 lineup will use Android 9 Pie's gesture-based navigation as default
3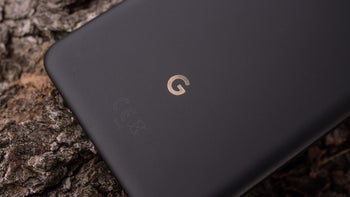 As more and more smartphones begin receiving the
Android 9 Pie update
that was announced yesterday, users will start receiving access to the new gesture-based navigation system, although the more traditional on-screen button layout will still continue to ship as default. When it comes to future Pixel owners, however, this may not be the case.
In an interview by Android Central with EK Chung, who is Google's UX manager for Android handheld and Pixel, it was revealed that the next-generation Pixel 3 series will make use of the new gesture-based navigation by default. What remains unclear at this point, though, is whether the on-screen navigation system will still be accessible via the Settings menu or if Google will choose to scrap it entirely. In any case, it was confirmed that older Pixel smartphones will continue to use the on-screen button system as default. Moreover, any other Android manufacturer that wishes to do so can also default to the new gesture-based system. Alternatively, brand's can also follow in the footsteps of OnePlus and
Motorola
by developing their own navigation systems.
For those who may be interested in acquiring Google's next flagship smartphones, the Pixel 3 and
Pixel 3 XL
are currently expected to be announced
on October 4
at the company's annual hardware event. Design wise, while both smartphones will make use of the same two-tone construction, the larger device will utilize a notched display and the smaller one will stick to a more traditional 18:9 display.
source:
Android Central