Google Now can let you hear and reply to your latest messages
17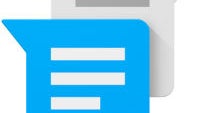 Google Now is already a killer feature for Android users, but it's not done improving. The newest addition to Google Now's voice command options is that it will now let you ask to hear your latest messages and then give you your last five messages so you can easily get through and deal with them as you want.
If you ask some form of the question "show me my latest messages," Google now will list your newest five SMS messages. First it will ask if you want to hear a message, then ask you if you want to reply to said message. There are a few tricks to this though. You need to use either the phrase "show me my last messages" or "show me my latest messages", because saying "show me my
newest
messages" or "read me..." instead of "show me", Google Now will offer up your newest Gmail messages and not allow for further voice commands.
Also, this feature only works with your carrier SMS messages. If you're someone (like me) who primarily uses Google Voice for SMS, this feature is useless right now, but we're hoping that Google adds Google Voice messages to this eventually. However, if you use your carrier SMS, it doesn't appear to care what your default SMS app is and should work with anything.