Google Nexus devices will get their January Android security updates anytime now
7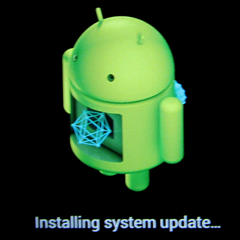 This past summer, following the two episodes of the
Stagefright scandal
, Google started delivering monthly Android security updates. The idea is to patch security glitches and vulnerabilities in the Android OS as fast as possible in an attempt to shorten the time period during which devices are vulnerable to a specific exploit or attack, and from the looks of it, the January security update is already on its way to Nexus devices.
Far from being the one-stop answer to modern mobile security issues, Google's monthly Android updates mean that hackers are not able to roam through our personal data with ease. At the very least, that's the story if your device gets these security updates.
Non-Nexus devices eventually get these Android security updates (Samsung, LG, Motorola, and HTC are actually moderately fast to bring these updates to their high-end devices), but Google's own Nexus line-up has the privilege of getting these security fixes first, since Google is responsible with sending the updates, and not the carriers.
The
Google Nexus 5
support page on Sprint's official website, as well as the
Nexus 6
support page on Verizon's website say that software version MMB29S will be released today for the corresponding devices. The Nexus 7 support page on Verizon's website lists software version MBB29O. The same security update is probably on its way to the
Nexus 5X
and the
Nexus 6P
. At the moment, the factory images have yet to show up on Google's website, but they probably will over the next few days.
The change logs for the new security update do not mention any new features or improvements, as the new software is still based on Android 6.0.1, the most recent version of Android currently available.