Google Nexus S 4G priced at $30 through Sprint, but Amazon and Best Buy still go even lower
4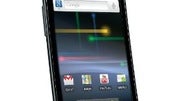 So, you are looking for a 4G smartphone, but you still can't make up your mind and choose one. Well, here is an offer that might interest you –
Sprint has once again dropped the price of the Google Nexus S 4G
, which will now set you back only $30, as long as you do not mind that 2-year service contract, of course.
Sprint's offer is really worth considering if you are eager to get a taste of 4G data speeds, but you do not insist of having the latest, most advanced hardware under your smartphone's hood. For those who need a refresher, the
Google Nexus S 4G
packs a single-core 1GHz Hummingbird processor, 4-inch Super AMOLED WVGA display and a 5-megapixel camera. When it comes to software, however, chances are that you will not be disappointed as the Nexus S 4G is among those Android handsets that receive all the latest software updates before most other devices do.
Still,
there is a way of getting Sprint's Google Nexus S 4G for even less
, and this is where retailers come to play. Amazon is currently offering the smartphone for as low as a penny, while Best Buy is willing to hook you up with one for free. Needless to say, both deals require your signature under a 2-year carrier contract.
If after reading this you feel ready to call yourself a proud Nexus S 4G owner, feel free to brag about it by leaving a comment below.