Google Nexus 7 has small but promising share of tablet based web traffic
24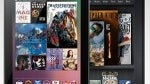 The Apple iPad has a huge share of the tablet based web market. The latest report from Chikita shows that in July, the Apple iPad
controlled 91.07%
of tablet based web traffic. That is an outrageous figure for a device with as many competitors as Apple's tablet has. Actually, the July figure reflects a small decline in the iPad's web traffic from the 91.41% share it had in June. Is this enough of a decline for Apple to panic? Hardly.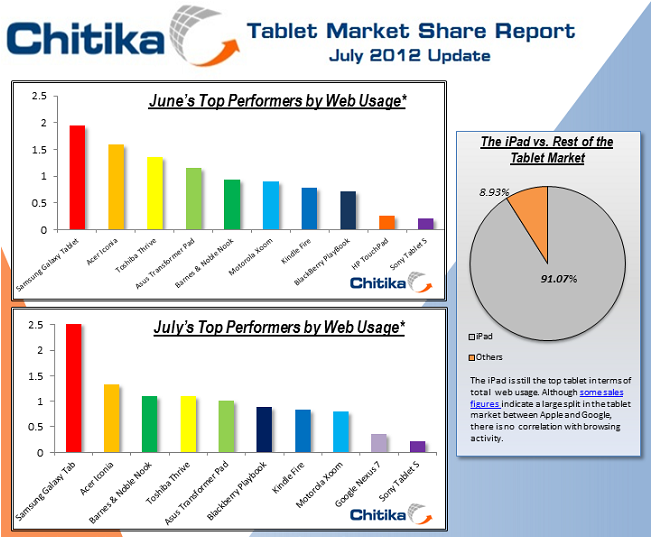 July saw the Google Nexus 7 make a strong debut based on web traffic
One of the reasons that the Cupertino based firm introduced the
Apple iPad mini
on Tuesday is the success that Google has been having with its low-priced 7 inch tablet, the Asus built
Google Nexus 7.
But to illustrate how far the Google Nexus 7 has to go to really challenge the iPad, the Android tablet accounts for just .33% of tablet based web traffic. Still, there is promise there. According to Chikita, the .33% share owned by the Google Nexus 7 in July reflected the largest share of web traffic scored by a
new tablet in its first month
following launch since, well, the Apple iPad. Since July, the Google Nexus 7 has seen a 135% gain in web share which strongly supports the rising popularity of the tablet.
Another interesting note from Chikita relates to the Barnes and Noble Nook which is now the third most popular Android tablet based on web usage, leaping over the
Asus Transformer Pad
and the
Toshiba Thrive
. And outside of the Apple iPad, the
Samsung GALAXY Tab
has generated 2.5% of tablet based web traffic after a leading .52% gain in July.
It should be interesting to see if the
Microsoft Surface
tablets show up in Chikita's reports once they are
launched on Friday
.
source:
Chikita
via
CNET
,
AndroidAuthority