Google Nearby coming soon to suggest useful apps for your location
4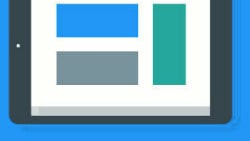 The original idea of Google's Nearby APIs were about making it easier for two devices to understand that they were close to one another and make it easier to connect or message each other. The idea didn't really go anywhere, but Google is trying again by extending that idea to apps and by partnering with locations for more beacon support.
In the original announcement last year, beacons were something of an afterthought, but this time around Google has announced partnerships with The Broad Museum in LA, United Airlines, The University of Notre Dame, CVS, and Airside. The idea this time around seems to be to help users know when there's an app that can be of use to them in a certain location. So, if you visit The Broad Museum for example, you might see a notification that the app is available in the Play Store, and as you're touring the museum the app will also work with beacons within the building to guide you through an audio tour. Or, if you're traveling, you may get a notification to install the United Airlines app before boarding in order to better use the in-flight entertainment, or get a notification at immigration to use the Airside Mobile Passport app to skip the US Customs line.
Google is also showing off how the device connections can work with new options so you might get a notification when a Google Cast or Android Wear device is close enough to connect or pair. All of the interactions are opt-in of course. You'll only see the Nearby notification if you have both Bluetooth and Location services turned on, and if you don't want to get whatever app is suggested, just swipe away the notification and it won't come back.
There are obviously some cool interactions to be had. Let's hope developers actually get on board. The update is rolling out now via Google Play services and will work on Android 4.4 and higher.