Google Music to come pre-loaded on Honeycomb tablets?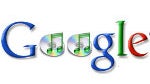 Motorola Mobility's Sanjay Jha took the stage at MWC yesterday to announce some interesting thingsabout the pricing of the Motorola XOOM, but he also mentioned aninteresting detail about upcoming Honeycomb tablets:
"If you look at Google Mobileservices [on Android] today, there's a video service, there's amusic service – that is, there will be a music service."
This only comes to confirm rumors aboutan upcoming Google music service which will compete with the dominantiTunes. If you have followed MWC you know there is a lot of Honeycombtablets coming up, so that's a serious push from Google.

source: Electric Pig