Google Maps update to version 9.19 brings new features for Android users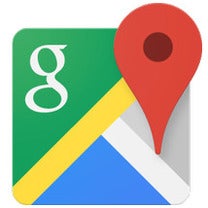 An update to Google Maps for Android takes the mapping app to version 9.19. The new
Driving mode
feature is typical Google. Using your location history and recent web searches, Google Maps assumes where it is you are going and sends out notifications about traffic conditions, road closings, and anything else that might make you change the route that you are on. Enabling it on each device appears to be a hassle for now, but hopefully that will be fixed.
Version 9.19 brings the audio toggle back to the Navigation mode from the overflow menu. When you tap on it, it expands to give you up to three options depending on which mode you are in. In Navigation mode, you will have the option of selecting between Muted, Alerts Only, and Unmuted. In Driving mode, the options are Muted and Unmuted.
The new update adds a settings screen to Timeline. While your only choice previously was to delete location history, you will now have the ability to ask Google Maps to use your search history and app activity to determine the actual location of a place whose address you incorrectly entered into the app. You can also decide whether you want pictures from Google Photos to appear on your Timeline.
The update should be coming your way soon if you are an Android user. You can go to the Google Play Store, click on the hamburger menu, and select My apps and games to see if the update has arrived. If not, it should be coming to you soon. Be patient!
Google Maps for Android is updated to version 9.19
source:
AndroidPolice