Some Google Maps users are seeing Waze-like incident reporting and trip summaries
8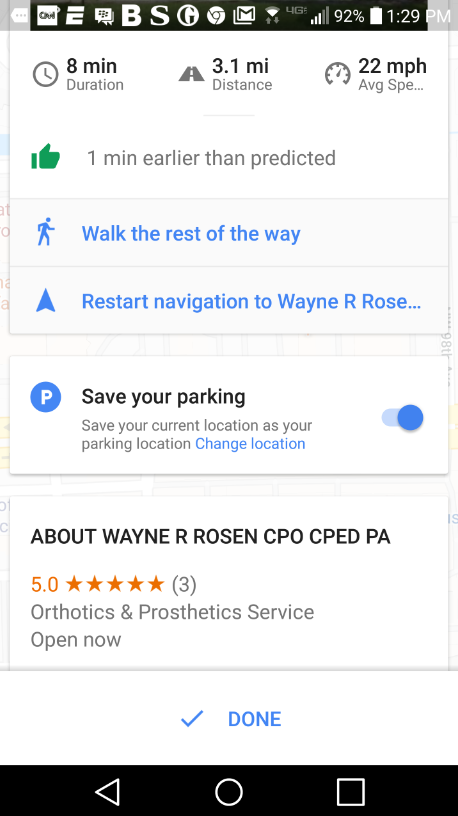 Once he arrived at the destination, Google Maps gave this driver a summary about his journey
While most drivers prefer Google Maps to crowd-sourced navigation app Waze, there is no question that the latter provides information that you usually don't find on the former. For example, Waze will tell you where "smokey" or the "popo" are hiding out with their radar guns on and their ticket books open. The crowd-sourced nature of Waze allows drivers to benefit from real-time driving experiences from other Waze users. Accidents and road closings are reported faster on Waze.
It might surprise some of you to learn that
Waze is actually owned by Google
, and has been since 2013. Yet some of the cool features found in Waze, such as
hearing turn-by-turn directions in your own voice
, have not been integrated yet into Google Maps. What is coming to Maps based on reports from some users, is incident reporting. These notifications show information about heavy traffic, road closures, speed traps, speed cameras, accidents and more.
Each notification shows how long the issue is expected to affect driving conditions, the last time the information was updated, and a prompt allowing you to weigh in on the current situation. For example, on a road closure notification you will be asked if the road remains closed, and are given three pre-set quick replies: "yes," "no," and "not sure." Your response will be used to update other drivers about current traffic conditions in the area.
Something else that some users have noticed when using Google Maps, is that they received a summary of the journey they took after arriving at their destination. In the example seen at right, the app passed along the distance that the user traveled, how long the trip took, and the average speed. It also revealed that the driver arrived at his destination one minute earlier than forecast by Google Maps.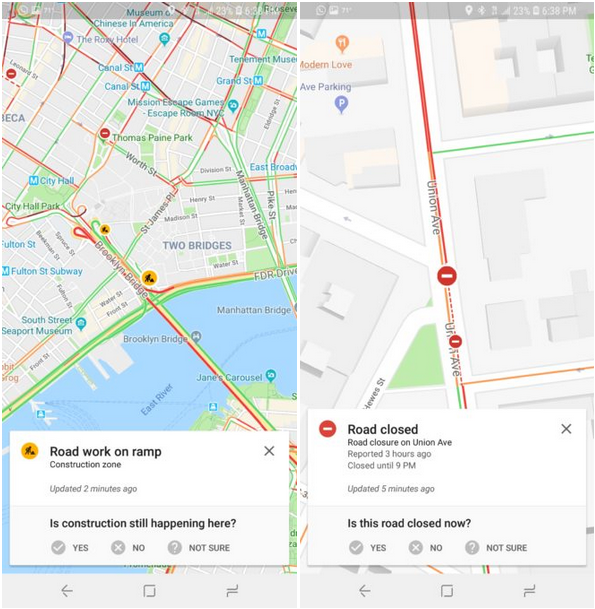 Some Google Maps users are seeing incident reports like these two examples