Google Maps gets a major update with better navigation, Uber support, and more
36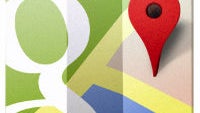 The last time Google Maps got a major update was last summer, after the big UI redesign was premiered at Google I/O. This year, Google doesn't even want to wait for its developer conference to push out the next major version of Maps for Android (v8) and iOS (v3). There are a ton of changes to the app, and the update is being pushed out now.
Obviously, the top of the list are improvements to navigation and mapping itself. Google Maps will make it much easier to find your way around by adding lane navigation, so you'll know which lane is best in order to make your next turn. Google has also made it easier to access alternate routes, just in case you hit traffic or other trouble on the road. In terms of mapping, Google has added more options for offline maps. You can still save maps for offline use, but you can also save those maps under custom names, which would make it easier to plan and organize trips into the offline zones. Finding places has also gotten improvements with new options to filter results lists by opening hours, rating, price, and more.
Once you know where you're going, Google has made improvements on how to get there if you're not a car person. If you have the Uber app installed, you can choose Uber as your travel method to see how long it would take via an Uber car as compared to public transport, and if you like what Uber has to offer, one tap will launch you straight into the Uber app. If you choose public transport, Google has added new options to make it easier to find a train at a specific time, or even find out what the last train time would be.
This is a big update with a lot of improvements. The update is rolling out to Android, and is available for iPhone and iPad now.