Google Home: Capabilities, price, availability, and colors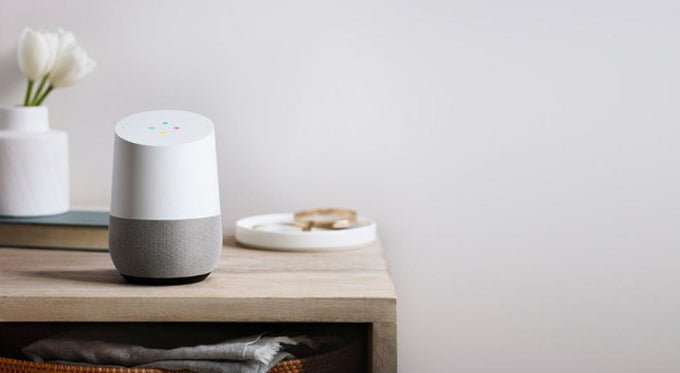 AI and Google Home received a lot of spotlight at Google's San Francisco launch event. We got a lot of new info on the Big G's Echo-like home assistant, including most of what it will be able to do, colors, price, and availability.
Google Home is an apt do-it-all assistant that will look in place in pretty much any home, thanks to its familiar industrial design aesthetic, which embodies various shapes and curves from ubiquitous and common interior objects, such as "wine glasses" and "candles", among others. Google Home can do everything from playing songs through YouTube Music, Spotify, Pandora, Google Play Music, TuneIn, and iHeartRADIO, to putting on the newest episode of your favorite show on Netfilx (Chromecast required), to flipping a virtual coin for you during an argument. No joke on the last one. You can just say "OK, Google" and name the song you want to be played, or, if you can't remember the exact name of the song, you can try your luck with saying something in the lines of "play the opening song" of this or that movie.
You can also ask Google Home anything you'd normally search on Google, like "how to get a wine stain out of a carpet", or "what is 18% of 92", or "what's the meaning of life," and you'll receive a thorough answer to your query. Well, we don't know about that last one, but to most queries, at least.
Inspired by the design of "wine glasses" and "candles", among other interior items, Google is pushing its voice assistant as the centralized hub of the home of tomorrow. It can be used to remotely control smart home appliances by various manufacturers, such as Nest, Philips, and Samsung, as well as your Chromecast. There's also a new feature called "My Day" that helps you keep track of all your tasks for the day, and also provides you with relevant information regarding weather, traffic changes, and more.
Google is also touting a high-quality integrated speaker and smart hearing capabilities for its home assistant, the latter of which will come in handy if you have multiple Google Home devices in your home. If more than one of them can hear your voice, only the one closest to you — or more specifically, the one that can hear your voice most clearly — will respond to your commands.
Google Home is up for pre-order now, starting at $129 with a free 6-month subscription for YouTube Red, and will be available in November. The device will come in 7 colors – Mango, Marine, Violet, Graphite, Carbon, Snow, and Copper. Note, however, that only the base of the device is colored, while the top is white in all cases.