Google Glass rival Samsung Gear Blink may be released in March 2015
6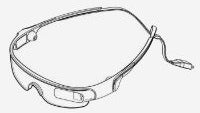 With all of the news about smartwatches, you may have forgotten that wearables don't always have to go on your wrist. Google and Samsung both have wearables in the works that will go on your face instead. No one knows when or if Google Glass will be released, but a new report says that Samsung's Tizen-powered
Gear Blink
might be released in March 2015.
The source of the information is attributed to unnamed "industry sources", so we can't say how reliable the information might be. That said, it's not all that hard to believe that March would be a target for Samsung, given that it will more than likely be releasing the Samsung Galaxy S6 that same month. Samsung likes to time most of its big releases for either March or October, so that makes sense.
There were some rumors that Samsung could show off the Gear Blink at this year's IFA, but obviously that didn't happen last week; so, now the rumors have shifted to the next Samsung release window. We'd say take this with a grain of salt, until we get more solid leaks regarding the device.