Google Glass getting notification sync to bring all your Android devices on par
1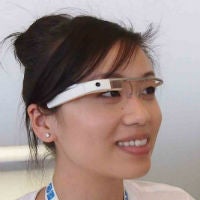 There aren't too many people out there who have Google Glass. The device is still technically in beta, and still costs quite a lot more than most consumers are willing to pay. Even so, Google wants to keep all Android devices on par. So, even though notification sync has been a standard part of Android for over one year now, it is finally making its way to Google Glass.
Notification sync for Google Glass will work just like it does with Android Wear, meaning you have to go into your settings and allow Glass access to your phone's notifications. It won't be a default like it is on phones and tablets, and if you don't catch the first prompt to change your settings, it is a bit more than the average user might be willing to do to get the notifications. So far, it has only been a select few notifications that make their way to Glass, but this will mean all of your phone notifications will make their way through.
Presumably, just like Wear, you'll be able to control which apps are allowed to send notifications through, but we'll have to see. The update for Glass is expected to be pushed out tomorrow. Wednesdays tend to be a big day for Google updates, but tomorrow looks to be a bigger day than most with the expected launch of the Nexus 6 and 9 and the release of Android L.