Google Glass firmware spills new features: voice commands, music controls and blink detection
9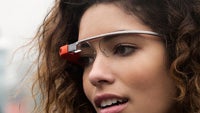 Google might be already working on the second edition of Glass, but it's yet to release the first one to the public and its latest firmware spills the beans about a lot of new features. Android Police did the digging in the GlassVoice APK files and got a glimpse of the future there.
The first and biggest find was in voice commands where it seems that Glass has now added support for custom commands like "Take Note" for Evernote and "Post Update" for Path. Some of the new voice commands will be obviously native to glass and others seem to tie with other apps. Altogether, the new commands that are likely to be supported by Glass in the future are the following:
Add a Calendar Event
Call Me a Car
Capture a Panorama
Check Me In
Create a 3D Model
Find a Recipe
Learn a Song
Play a Game
Play Music
Record a Recipe
Remind Me To...
Show a Compass
Start a Bike Ride
Start a Round of Golf
Start a Run
Start a Stopwatch
Start a Timer
Translate This
Tune an Instrument
The second big new addition comes in music. It adds the "Play music" command but also a layout for music items with album art, name of both the album and the track, name of artist. A new radio icon hints that Google's All Access radio might also be baked into the wearable. All those things will most likely be for remote control of music in the cloud or on your tethered device.
Finally, we are seeing blink and double blink functionality. Google was hesitant to implement eye tracking and control be it for security or performance issues, but winking for photo and now double blinking seem to get support in the new Glass firmware.
The Glass team is obviously hard at work and it has committed to issuing monthly updates so next month we expect to see more new features.
source:
Android Police