Google rebrands Project Fi, offers deals on all phones (Pixel 3 included)
6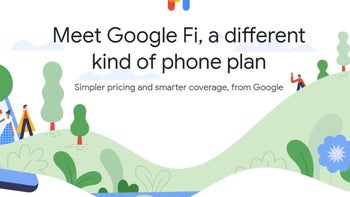 Project Fi, Google's own MVNO (Mobile Virtual Network Operator), has been rebranded and now has a new name, as well as a redesigned website. As of today, the MVNO - currently operating only in the US - is known as Google Fi. To celebrate this change, Google is offering deals on all the smartphones that it's selling through Fi: Pixel 3, Pixel 3 XL, Pixel 2 XL, LG G7 ThinQ, LG V35 ThinQ, Motorola Moto G6, and Moto X4.
Regardless of what phone you want to buy from Google Fi, you can receive free travel gift cards matching its price (up to $999). These gift cards are redeemable at Airbnb, Hotels.com, Delta Air Lines, and Southwest Airlines, so they can be used to purchase accommodation and/or plane tickets. Both new and existing Google Fi customers can take advantage of this deal. However, the offer is available only today, November 28, 2018, and will end at 11:59 PM Pacific Time (in 15 hours from the time we're writing this article).
For new customers only, Google is offering an extra $200 in Fi credit with each phone purchase. This deal also expires today at 11:59 PM Pacific Time.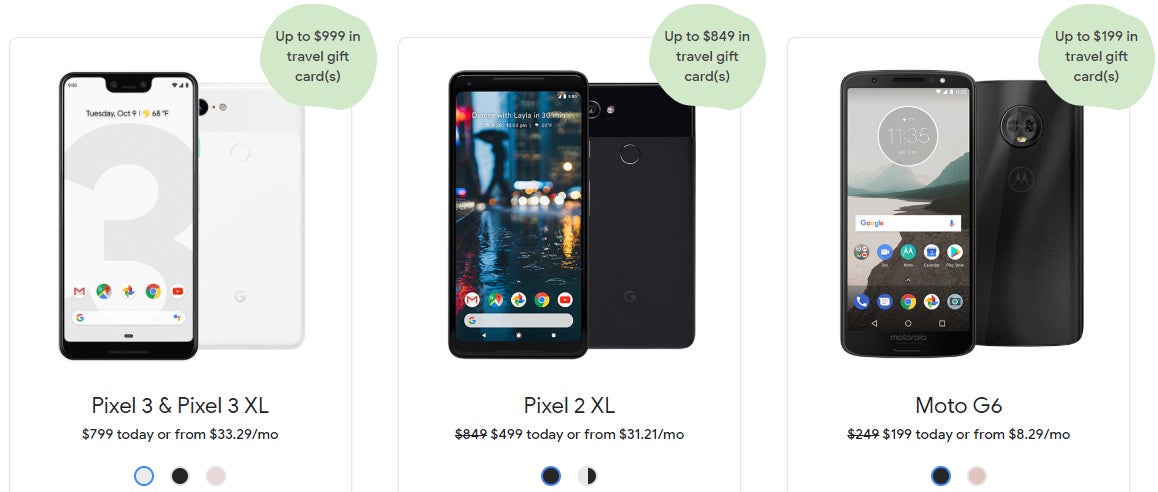 At the moment, most of the handsets sold on Google Fi (minus the Pixel 3 and Pixel 3 XL) are cheaper than usual:
Google Pixel 2 XL: $499 instead of $849
LG V35 ThinQ: $699 instead of $899
LG G7 ThinQ: $549 instead of $749
Moto G6: $199 instead of $249
Moto X4: $249 instead of $399
Google Fi uses both Wi-Fi and cellular networks (in partnership with T-Mobile, Sprint, and US Cellular) for its services. You can currently get unlimited calls, texts, and data for $80 per month - this includes high-speed data coverage in 170+ countries around the world.