Google, Facebook and others file briefs on behalf of Samsung's Supreme Court filing
9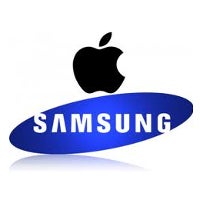 Samsung is trying to get the Supreme Court to hear its case involving the Apple patent suits
by framing them in a way that makes it an important issue that needs to be decided by the Justices. Samsung's argument is that the whole patent system is from an older time when a product as technologically complex as a smartphone could not even be fathomed.
It would only make sense that the possibility of real reform in the patent system would draw in other tech companies. Thus, companies like Google, Facebook, Dell, and HP have filed amicus briefs backing Samsung's filing with the Court. If there is one thing that scares the hell out of tech executives, it is having their company embroiled in a patent suit. If Samsung and friends can convince the Supreme Court to hear the case, it could be the first step taken toward a much needed reform of U.S. patent laws.
Samsung claims that it is impossible for a 12 member jury to understand the complexities of the patent laws, especially as it pertains to modern devices like the smartphone and tablet. Not only is the company looking to kickstart reform in the actual written laws, it also wants changes in the way damages are awarded by the same jury that could barely understand the testimony presented in such cases.
Last month,
Samsung said that it would pay a court-ordered $548 million to Apple
to cover the damages awarded to the latter in the first patent trial between the two tech giants. The payment was made with the provision that Apple would reimburse its rival under certain unknown conditions.
source:
SlashGear