Google Duo will soon support audio calls in addition to video chat
17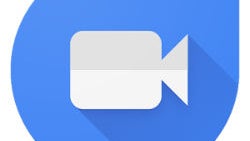 One of Google's two new promised communication apps has been released and in the early run,
Google Duo
is getting mixed reviews. Generally, the video chat app does well in that main aim, but because that's all it does and there are no more advanced features, people are a bit down on it. However, one extra feature seems to be on the horizon.
One of the nice features of Duo is that it will automatically scale the video quality based on your connection speed. Google has said that eventually it will even fallback on audio-only if the connection gets too bad. But, those on limited data plans also would like to have the option to forgo video all-together and go for audio only calls and a Google employee has confirmed that will soon be an option.
When asked on Google+ about potentially getting audio only calls through Duo, Amit Fulay, product lead for communications at Google, said simply, "Coming soon." Although it is unclear when "coming soon" might be.
Fulay was also asked about the possibility of getting group video chats and other customization features that users like, but he didn't respond to any of those questions.
Recommended Stories