Google Duo 21 hints that users will be able to send audio and video messages to contacts
1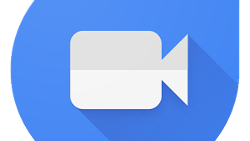 According to a report published today, video conferencing app Duo could soon be used to send and receive audio and video messages to and from contacts. Breaking down Duo 21 reveals button-like icons that users would press to start and stop the recording of a video message. Also discovered in this teardown are several strings that are related to the message notification that a recipient would receive from Duo. The notification reveals if the message is via voice or video, and who it is from. Of course, a Watch or Listen button would be included depending on the form the message takes.
Speaking of strings, a series of them reveal that videos might be able to be saved, although the context of the strings is not clear. It could refer to the sender or recipient of the message, or the recording and dissemination process of a video. Yet another set of strings show that if not viewed within a certain time period, a video message could be erased. The time period that a message can stay alive for isn't known, nor can we say if the sender can determine how long the video stays active for before it self destructs.
The latest strings found on Duo that relate to the camera, mention controls for brightness, contrast, and saturation that just might be found in the future. It seems that Google has some things in mind that will make Duo more than just an app you use for video chats. Allowing users to make and take video and audio messages produced over Duo would go a long way toward increasing the importance of the app as a communication tool.
Google may decide never to go ahead with these ideas, but for now it seems a pretty good bet that the future of Duo looks very interesting.
source:
9to5Google