Google Cloud is back up after a brief outage; several apps, including Snapchat, were affected
The sky didn't fall, but Google Cloud was down this afternoon, and that means that you might have experienced a problem opening several apps including Pokemon GO, Snapchat and Spotify. The good news is that the issue was resolved at around 1:19pm PDT, 45 minutes after Google first confirmed that a problem existed. The search giant says that it will conduct an investigation and will provide analysis of what happened once the investigation is complete.
During the outage, Down Detector showed a spike in Snapchat complaints from 7 reports to 16,309 within minutes. Quickly, that dropped back down at the same time that the issue with Google Cloud was resolved. Very similar action can be seen in the Pokemon GO and Spotify charts on Down Detector.
The Google Cloud Status Dashboard is now showing green, meaning that all services are available. And that means that you can now resume trying to catch some more Pokemon while you stream your Pokemon GO playlist on Spotify while chatting with your Pokemon GO playing pals on Spotify.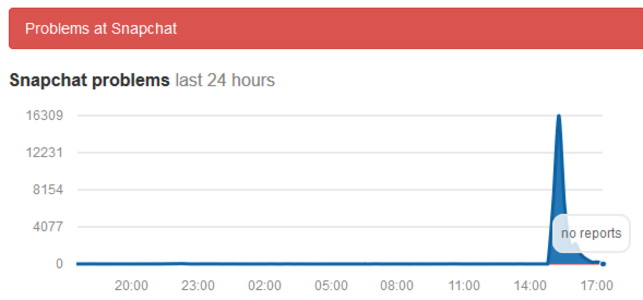 The issue with Google Cloud affected apps like Snapchat, Pokemon Go and Spotify