Google Clips is an AI-powered camera that takes photos for you
3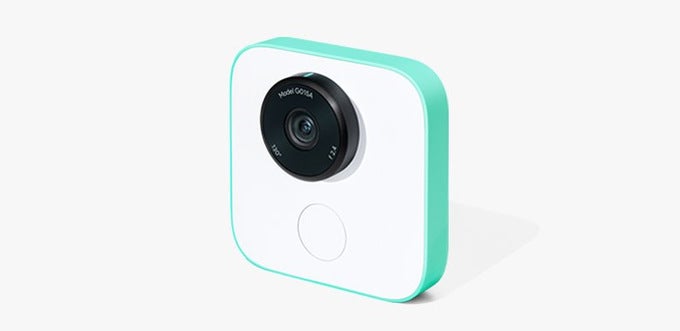 Here you see the freshly announced Google Clips – an entirely new type of camera, as its maker described it. That's a bold claim on Google's part, but it might not be far from the truth, given how this gizmo operates.
Although it kind of looks like a GoPro, Google Clips isn't an action camera. It is designed with parents and pet owners in mind, Google says, and it is built with a clip that doubles as a stand for easier positioning. But that's far from exciting, we know. What sounds much cooler is how Google Clips uses machine learning to automatically take photos or short videos at appropriate moments. In other words, this thing shoots on its own!
Okay, at this time we're not entirely sure how Google Clips does this magic and how good it is going to be at it, but we do know that it looks for familiar faces, it looks for smiles, it looks for stable, clear shooting situations. A key goal of it all is to give you an opportunity to capture a moment with you inside this moment. Naturally, this raises a number of privacy concerns, but Google has taken them into account. First of all, the device looks like a camera and has an indication light, so people know what it is and what it does. Secondly, all of the machine learning is contained within the device, and only content that you approve is moved to your Google Photos library.
On the technical side of things, Google Clips uses a wide-angle, 130-degree camera that can take up to 15 frames each second and operate for up to 3 hours in smart capture mode. Images are stored on its 16GB of internal storage and can be transferred over cable (USB Type-C is in play) or wirelessly via Wi-Fi Direct.
Google Clips does not have a launch date yet, but it should be coming soon, presumably in time for the holiday season. Priced at $249, chances are it won't be exactly flying off the shelves.