Google Chrome experiment turns your phone into a Storm Trooper-killing lightsaber
3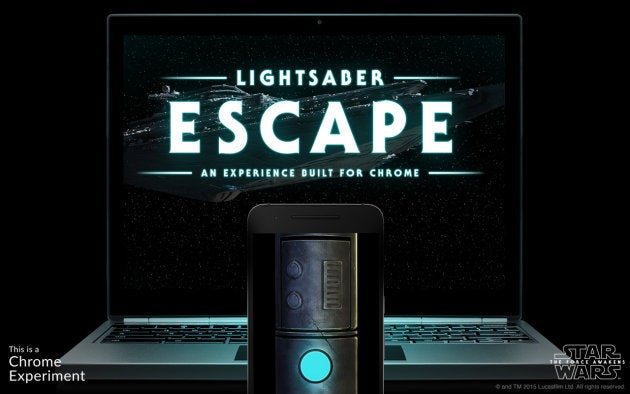 Just in case you haven't been overwhelmed by the sheer amount of Star Wars promotional tie-ins yet, Google has another one for you. In addition to Google giving you the option to choose your side between the Dark Side and the Light to get some minor changes in the UI of Google products, now there is a Chrome experiment to let you wield a lightsaber.
We've seen Chrome experiments before that allow you to track abandoned
NASA satellites
or make your phone into a
motion controller
. This time, your phone is again a motion controller acting as a lightsaber as you fight Storm Troopers on your desktop screen. And, this is a full movie tie-in, made in collaboration with Disney and Lucasfilm, and beginning on a Star Destroyer where you use your lightsaber to escape the First Order.
Theoretically, if you go to the Lightsaber Escape website on your phone or computer, you can get going with the game. Unfortunately, at the time of this writing, the website was "over quota" so you may not be able to get through to play. Eventually we did get through, and the game is actually quite fun starting out with reflecting blaster shots and continuing on to more hand-to-hand battles.
If any of you get through to play, let us know how it is in the comments below!