Google announces Calendar SMS notifications will be removed in early 2019
6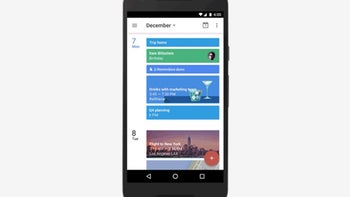 The
Google Calendar app
will have one of its important features retired in the first week of 2019, the search giant
announced earlier today
. Apparently, the SMS notifications option will be completely removed from the app starting January 7, 2019, but there's a reason behind Google's decision.
Because
Calendar
already offers in-app notifications, users will still be notified, regardless of their device or connection. There's no need to make any changes to your Calendar app if you are currently receiving notifications via SMS since they will be automatically replaced with in-app and email notifications.
Regardless of whether you're using an iPhone or an Android smartphone, you'll see these new notifications as event notifications if you have the Calendar app installed. They will also be sent as emails if you set up SMS notifications for new events, changed events, canceled events, or event responses.
Although retiring the
SMS notifications
option is likely to hit many users who are relying on this specific feature, at least Google offers decent alternatives.
Recommended Stories