Google's CEO finally talks about its Chinese search engine, says the company is yet to decide on it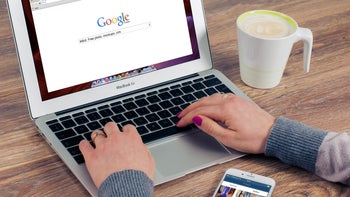 There has been a lot of talk about Google's plans to launch a censored version of its search engine in China, but there was nothing specific about it coming from official sources. The potential move got even some high-level politicians worried, a few senators even
requested information from Google officially
. If they received an answer, we don't know, but now we have something coming straight from the source.
Yesterday, during a conference in San Francisco, Sundar Pichai, Google's CEO, gave some insights about the company's plans regarding China. According to him, Google is testing how a search engine complying with China's regulations will operate: "We wanted to learn what it would look like if Google were in China, so that's what we built internally," The tests showed that more than 99% of the search queries were served normally. While that sounds good on paper, considering the amount of internet users in china, more than 800 million, that translates to hundreds of thousands of searches that will be denied.
It is exactly that large number of users that is tempting Google to come back on the Chinese market, after it discontinued its search services back in 2010. The move was made after disagreements between Google and Chinese officials regarding censorship. This prompts the question, what has changed now, besides the 400 million internet users that China has gained since 2010? That's more users than the entire population of the United States, not something even Google can look past.
The concerns that US officials, Google employees and civil rights activists alike have, are that if Google did release a version that complies with the Chinese government's heavy restrictions, it will be helping it in limiting free speech. Government officials might ask Google to give information about users who try to search for "forbidden" topics, potentially making the American company compliant with China's practices.
Despite the promising test results, Pichai said the company is still in very early stages of exploring the opportunity of re-releasing Google Search in China and there's no decision yet if it will commit to the development of that product.