Senators want Google to shed some light on its potential China search engine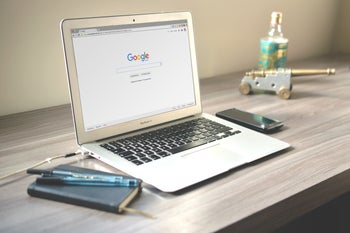 There have been rumors floating around the internet that Google is developing a version of its search engine designed to work in compliance with Chinese regulations and censorship. While Google hasn't acknowledged the existence of such a project, the rumors were deemed serious enough by six US senators to send an official letter asking Google's CEO Sundar Pichai to provide information about the project with the alleged code name "Dragonfly".
The senators are concerned that Google working with the Chinese government might make it complicit in human rights abuses due to the extreme censorship the regime is forcing on communications within the country. They've even included a recent example of such censorship when the word "vaccine" was highly restricted on one of China's most popular platforms, Weibo, after a scandal about bad vaccines given to children came to light.
The questions get straight to the point with "Is Google in the process of developing a censored search engine or other censored applications for China?" and delve more into the implications of working with China by asking: "Will Google employees involved in managing "Dragonfly" be required to attend the official mandatory trainings on "Marxist news values" and "socialist values" as required of other technology companies that provide Internet news content services in China?"
The senators also want to know what changed between now and 2010, when Google removed its search engine from China, to make the company willing to work with the communist regime again, in case they were indeed developing a dedicated search engine.
While blocking access to information is one concern, the letter also questions if part of the eventual cooperation between Google and China won't include providing people's search history to the government. Even a fruitless search query could then be able to get you in serious trouble with the authorities.
The Chinese government is already running a trial program that gives people a social standing based on how well they are behaving, and Google might be able to provide additional information to help "evaluate" individuals more accurately.
The letter ends with a not-so-subtle poke at Google by juxtaposing its intent to work with China with its unofficial motto "Don't be evil." We imagine Google executives are not pleased to be put in that position, but for us bystanders it is interesting to see if there will be an official answer.
source:
Senator Rubio
via
Gizmodo