Google Books gets unofficial app for WP7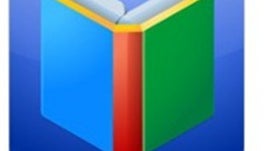 Windows Phone 7 doesn't have too many e-readers available in the Marketplace right now, but the number has just grown a bit. There is now a way to search for, download and read Google Books e-books on your WP7 device. Unfortunately, it isn't an official app from Google, and it is fairly limited.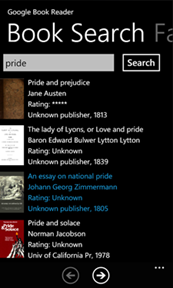 GBReader is an e-reader app for WP7 which will allow you to search through the available
free
books from Google Books, download what you want and read them on the go. Of course, the trouble is right there: this app is limited to free books that are available from Google Books, which are, for the most part, the same free, public domain books that are available through Amazon Kindle. And, the Kindle app for WP7 is an official app direct from Amazon, and so includes the full Kindle store, while GBReader is not an official Google app.
Google has not been quick to support WP7, and has yet only made one official app for the OS - the Google Search app (which has garnered less than stellar reviews.) If you're already invested in Google Books, GBReader could be a good option for you. It costs 99 cents, but does have a free trial.
Recommended Stories