Google Assistant won't be coming to your tablet
5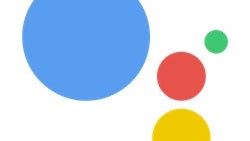 The big Google Assistant rollout has been underway
for two weeks now
, but many users are still yet to receive access to Google's latest virtual companion. If you're one of them, and you also happen to be using a tablet, then we have some bad news for you: you won't be getting it any time soon.
The news comes from a statement sent to
Android Police
, which reads: "The Assistant will be available on Android Marshmallow and Nougat phones with Google Play Services, this does not include tablets." This is a rather big case of Google strategically omitting important data so as not to appear in a negative light. While one may give the company the benefit of the doubt, as promotional materials have only ever mentioned smartphones, in no case should it take to be specifically asked about such a big use case for Google to explicitly disclose this information.
In any case, sorry folks, but no Google Assistant for you – the company's also refused to give any sort of clarification if and when it may arrive on tablets, too. Granted, virtual assistants make a bit less sense on tablets, which are likely to be left at home, rather than being used on the move like a smartphone, but this reveal is still quite disappointing.